Want to avoid being cited by a local ordinance inspector for job site track out of dirt and gravel onto the roads surrounding your project?  Or  keep the state EPA inspector from addressing dusty conditions at your job site?
Do you want to avoid dirty pavement that creates airborne dust throughout the area? Do you want a solution that will eliminate these issues so your crew can focus on completing construction rather than clean up tasks?
Power Sweeping Paved Surfaces
Construction Site Sweeping Solutions
Making Your Paved Surfaces Cleaner
When people in the neighborhood drive by your job site, this is your chance to make a good impression. A clean job site that is free of track out will be a much more positive experience for local residents.
The use of regularly scheduled power sweeping as a best management practice on your job site helps ensure that you are in full regulatory compliance with track out mitigation and stormwater pollution prevention plans. 
At ACS Sweeping, our parking lot experts take great pride in ensuring that your parking lot is clean.  Our well trained sweeper operators are one reason why.
Our collective expertise in professional pavement maintenance is one of our biggest competitive advantages. Delivering pro services since 1998.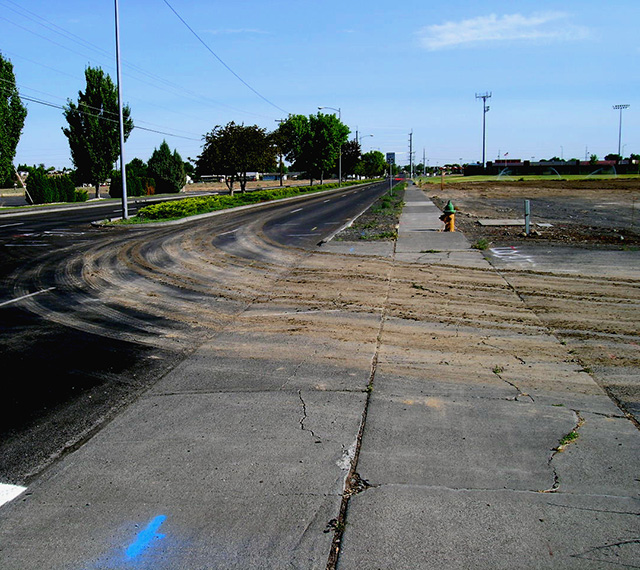 "Sweeping Is A Best Management Practice For Mitigating Track Out And Stormwater Pollution."
At ACS Sweeping, we know you may have questions. Our industry experts will put you at ease with their skill and knowledge as they evaluate your paved surfaces.  Once a comprehensive sweeping plan is proposed and agreed upon, the skilled operators at ACS Sweeping can begin to work delivering results. 
Evaluate Your Paved Surfaces
Our experts will evaluate your existing pavement and maintenance.
Our experts will prepare solutions that are customized to your specific needs
Perform Regularly Scheduled Services
Our operators will execute your scheduled services with state-of-the-art equipment.
we are part of your community. all the way through.
At ACS Sweeping, we take our commitment to being a positive part of our local community very seriously.
We Are More Than Just Sweeping
our professional services Include:
At ACS Sweeping, we are more than just a power sweeping company, We offer several related services to ensure your paved surfaces are kept at their best.