We provide pressure washing services to clean and environmentally cleanse commercial, retail and industrial
properties, hospital parking facilities and government agencies for property managers and owners. Call for power washing today! 
Power Pressure Washing Solutions
Power Washing Your Surfaces Clean
Pressure washing is the best way to ensure that the exterior of your building projects a professional image to clients and customers. With pressure washing, you can ensure that your property is completely clear of not only dirt and debris, but also graffiti. As a pressure washing company serving the Grand Rapids area, ACS Sweeping offers quality pressure washing services to provide a great first impression.
Our collective expertise in professional commercial and pavement maintenance is one of our biggest competitive advantages. Delivering pro services since 1998.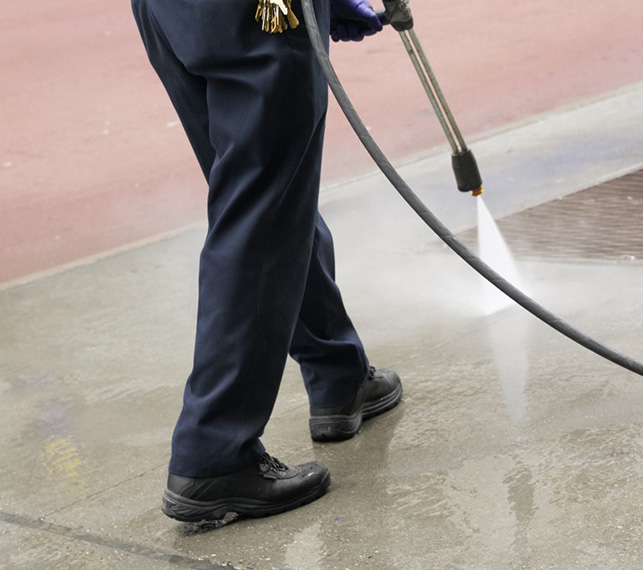 "Power Pressure Washing Ensures Your Surfaces Are Clean"
At ACS Sweeping, we know you may have questions. Our industry experts will put you at ease with their skill and knowledge as they evaluate your paved surfaces.  Once a comprehensive sweeping plan is proposed and agreed upon, the skilled operators at ACS Sweeping can begin to work delivering results. 
Evaluate Your Paved Surfaces
Our experts will evaluate your existing pavement and maintenance.
Our experts will prepare solutions that are customized to your specific needs
Perform Regularly Scheduled Services
Our operators will execute your scheduled services with state-of-the-art equipment.
we are part of your community. all the way through.
At ACS Sweeping, we take our commitment to being a positive part of our local community very seriously.
We Are More Than Just Sweeping
our professional services Include:
At ACS Sweeping, we are more than just a parking lot company, We also offer sweeping services to ensure your paved surfaces are kept at their best.