At ACS Sweeping, we are the premier street sweeping, street sweeping, and commercial property maintenance company servicing Ada, MI.
Let us put our substantial expertise at work for your pavement sweeping and commercial property maintenance needs.
Welcome to ACS Sweeping, the leading provider of power sweeping solutions in Ada, MI. Ada stands as a vibrant city in Michigan, hosting a robust business community, world-class attractions, and a growing populace. As the city's expansion continues, it becomes increasingly crucial to preserve clean, secure, and well-managed properties. At ACS Sweeping, we are dedicated to assisting our clientele in achieving this objective through our all-encompassing power sweeping services.
Our Power Sweeping Offerings
At ACS Sweeping, we recognize that each property is distinctive and comes with its own set of cleaning requisites. That's why we offer a diverse array of power sweeping services tailored to meet the specific demands of our customers.
Whether you require a one-time sweeping solution or ongoing upkeep, we possess the expertise, skills, and equipment to accomplish the task effectively.
Pressure Washing Services
At ACS Sweeping, we also provide pressure cleaning services to eliminate tenacious stains, grime, and dirt from your property's surfaces. Our pressure cleaning services cater to a variety of surfaces.
With our pressure cleaning services, your property will be restored to its former glory swiftly.
General Maintenance Services
To guarantee that your property remains in exceptional shape at all times, our team of professionals is ready to deliver maintenance solutions so your property will consistently be in outstanding condition.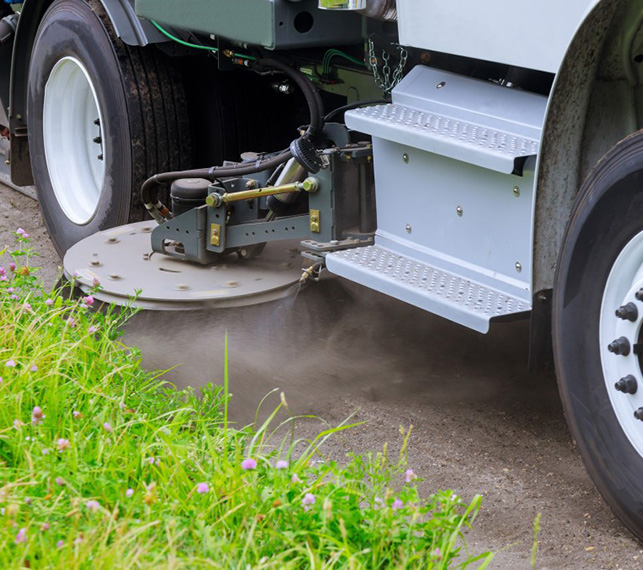 Why Opt for ACS Sweeping?
ACS Sweeping takes great pride in our dedication to excellence, dependability, and client contentment. We recognize that our customers harbor distinct requirements and standards, and we collaborate closely with them to provide services that surpass their anticipations. Our cadre of experts is seasoned, proficient, and equipped with cutting-edge gear and methodologies to ensure the consistent delivery of outstanding outcomes.
Reach Out to Us Now
At ACS Sweeping, we are resolute in our commitment to aiding clients in upholding pristine, secure, and well-kept properties. Get in touch with us today to discover more about our power sweeping solutions, pressure cleaning services, seal coating solutions, and ADA signage services.