At ACS Sweeping, we are the premier street sweeping, street sweeping, and commercial property maintenance company servicing East Grand Rapids, MI.
Let us put our substantial expertise at work for your pavement sweeping and commercial property maintenance needs.
Welcome to ACS Sweeping, the central hub for power sweeping solutions in East Grand Rapids, MI. East Grand Rapids is a region experiencing substantial growth with a thriving community. As the locality continues to develop, the necessity to uphold clean, secure, and well-maintained properties becomes increasingly crucial. At ACS Sweeping, our steadfast dedication is to assist our clients in reaching this objective through our comprehensive power sweeping services.
Our Power Sweeping Services
At ACS Sweeping, we understand that each property possesses its own unique features and specific cleaning requirements. This is why we offer a comprehensive range of power sweeping services, tailored to meet the distinct needs of our clients.
Whether you require a one-time sweeping solution or ongoing maintenance, our expertise, competency, and state-of-the-art equipment ensure the efficient completion of tasks.
Pressure Cleaning Services
ACS Sweeping also provides pressure cleaning services aimed at eradicating stubborn stains, grime, and dirt from your property's surfaces. Our pressure cleaning services are adaptable, catering to various surface types.
With our pressure cleaning services, your property will rapidly regain its former luster.
General Maintenance Solutions
To ensure the continual maintenance of your property's exceptional condition, our proficient team is ready to deliver routine maintenance solutions. This guarantees that your property consistently retains its top-notch state.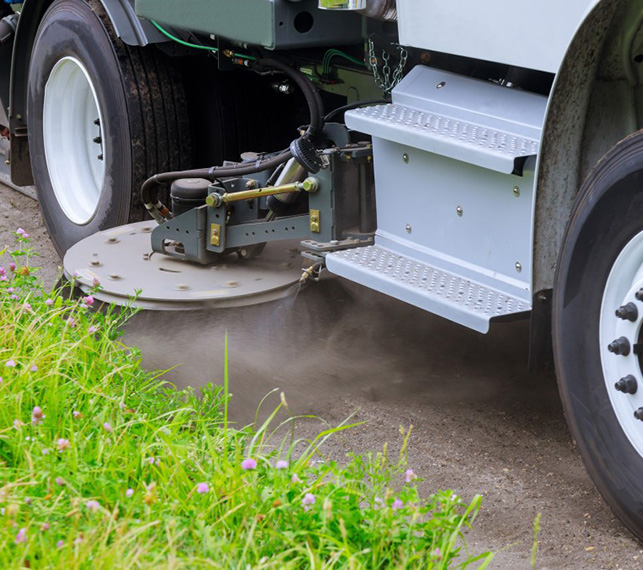 Why Choose ACS Sweeping?
ACS Sweeping takes immense pride in our unwavering commitment to excellence, dependability, and customer satisfaction. We recognize that our customers possess unique requirements and standards, and we work closely with them to provide services that surpass their expectations. Our team of professionals is experienced, highly skilled, and equipped with cutting-edge tools and methodologies to ensure the consistent delivery of exceptional results.
Contact Us Today
At ACS Sweeping, our determination is unwavering in assisting clients in maintaining pristine, secure, and well-kept properties. Reach out to us today to explore our power sweeping solutions, pressure cleaning services, seal coating solutions, and ADA signage services.